MULTI TRACK MACHINE IN HAIR DIE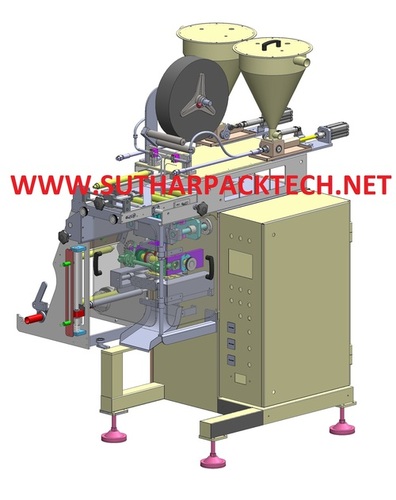 MULTI TRACK MACHINE IN HAIR DIE
Product Description
We are the Leading Manufacturer of Packaging Machines like Bag Filling Machine, Poha Pouch Packing Machines, Masala Powder Packing Machine, Haldi Packing Machine, Multi Head Packaging Machines, Masala Packing Machine, Sachet Packing Machine, Gram Multi Head Packaging MachineMasala Pooch Packing Machine, Stick Pouch Packing Machine, Automatic Coffee Powder Packing Machine, ORS Powder Pouch Packing Machine, Spice Packing Machine, Winder Rewinder Machine, Continuous Band Sealer, Automatic Spice Packaging Machine, 6 Track Sachet Filling Machine, Bucket Elevator conveyor, Semi Automatic Weighing Machine, Dip Tea Bag Packing Machines, Kurkure Packing Machine, Conveyor Belt etc. Our focus on only the best quality has helped us to quickly carve a name in the industry. We make sure that every product is carefully manufactured, passing all quality standards including design perfection, finest finishing, safety, performance and aesthetics parameters. We put the stringent process for every aspect of product manufacturing be it the selection of quality raw material, designing as per project specifications, final production and finishing.
TARGET MARKET in India is Andhra Pradesh, Arunachal Pradesh, Assam, Bihar, Chhattisgarh, Goa, Gujarat, Haryana, Chandigarh, Himachal Pradesh, Shimla, Jharkhand, Karnataka, Kerala, Madhya Pradesh, Maharashtra, Manipur, Meghalaya, Mizoram, Nagaland, Odisha (Orissa), Punjab, Rajasthan, Sikkim, Tamil Nadu, Telangana, Tripura, Uttar Pradesh, Uttarakhand, West Bengal.
TARGET MARKET outside India is Asia, Africa, North America,South America, Antarctica, Europe, Australia.